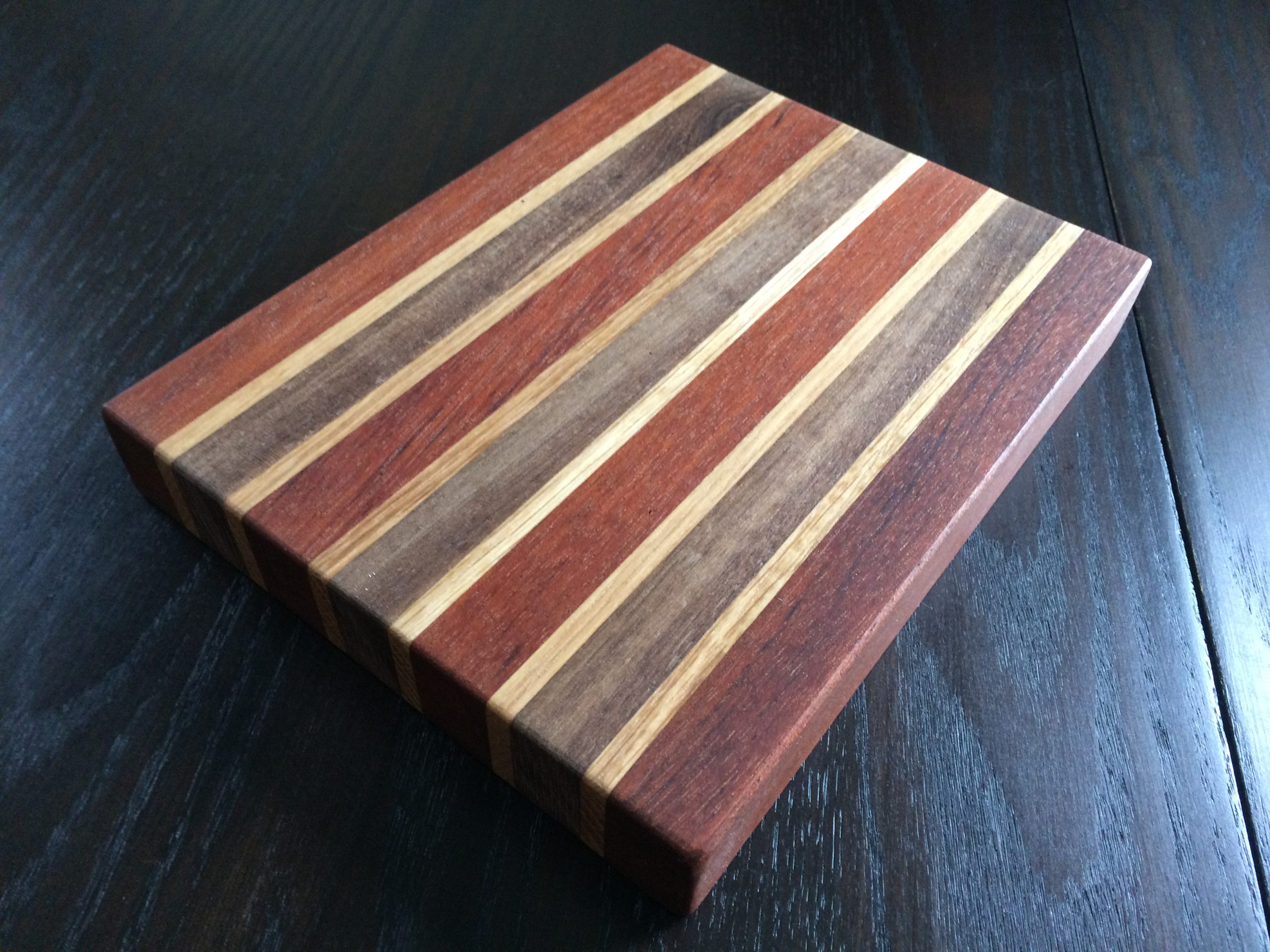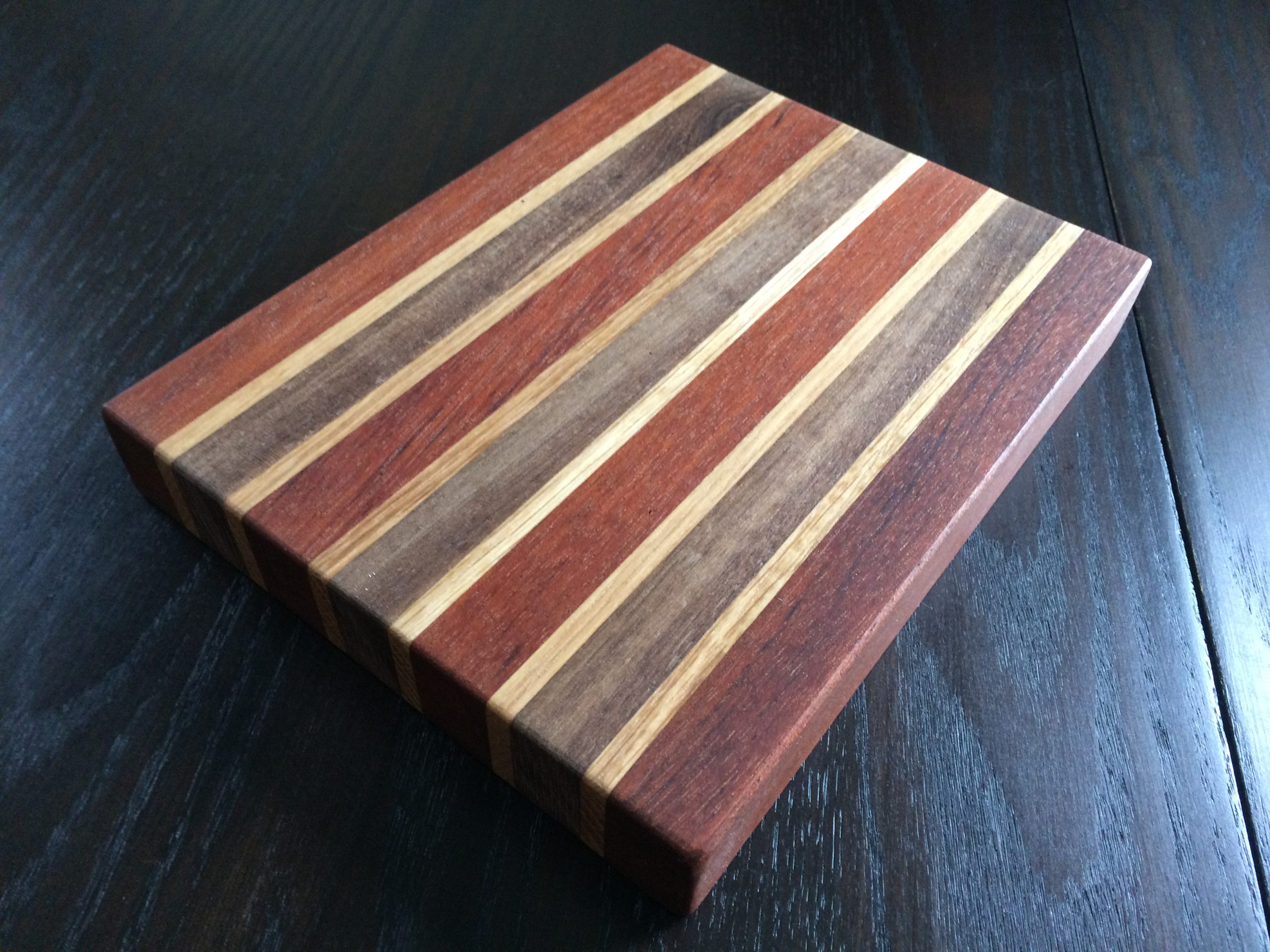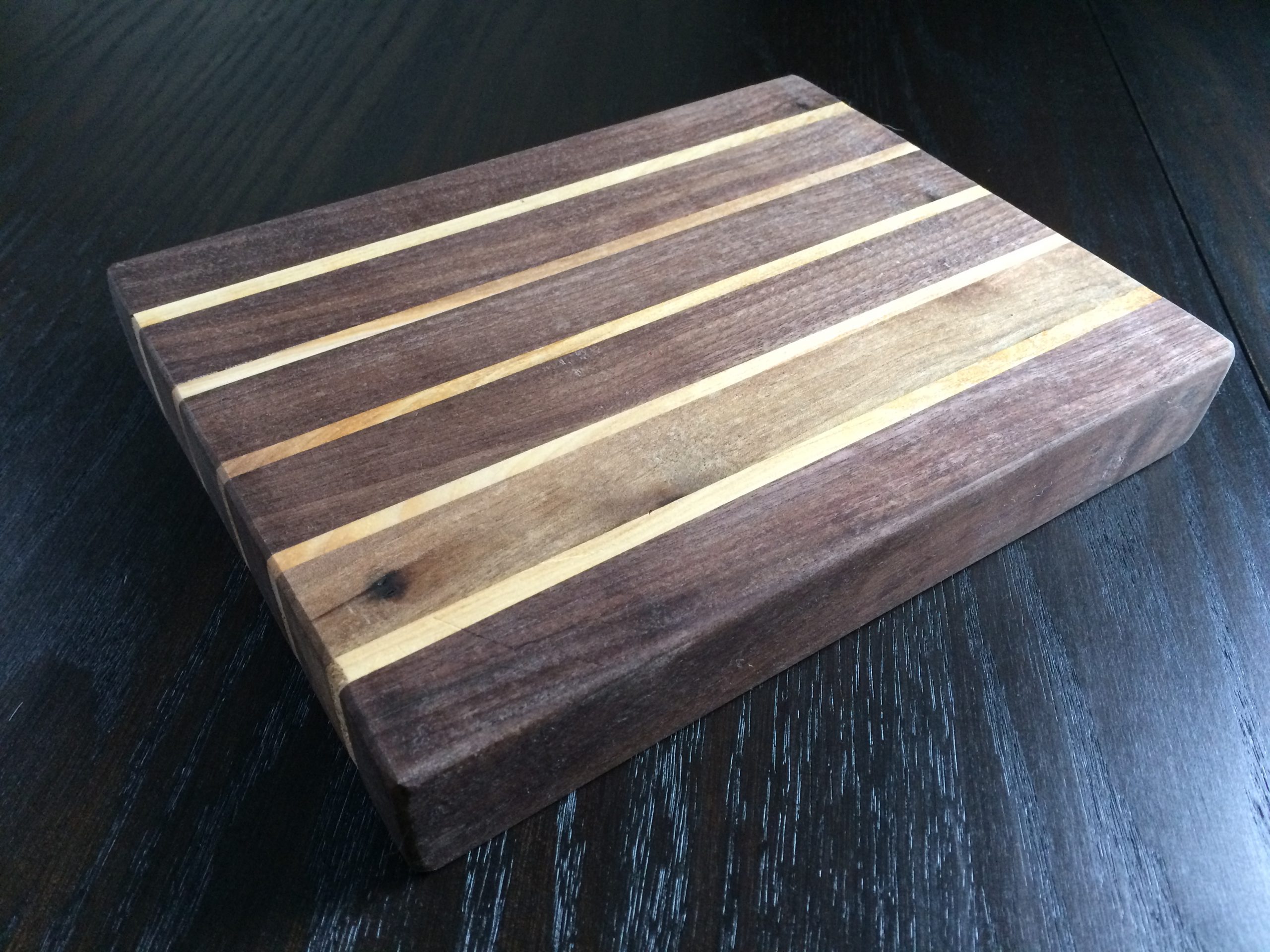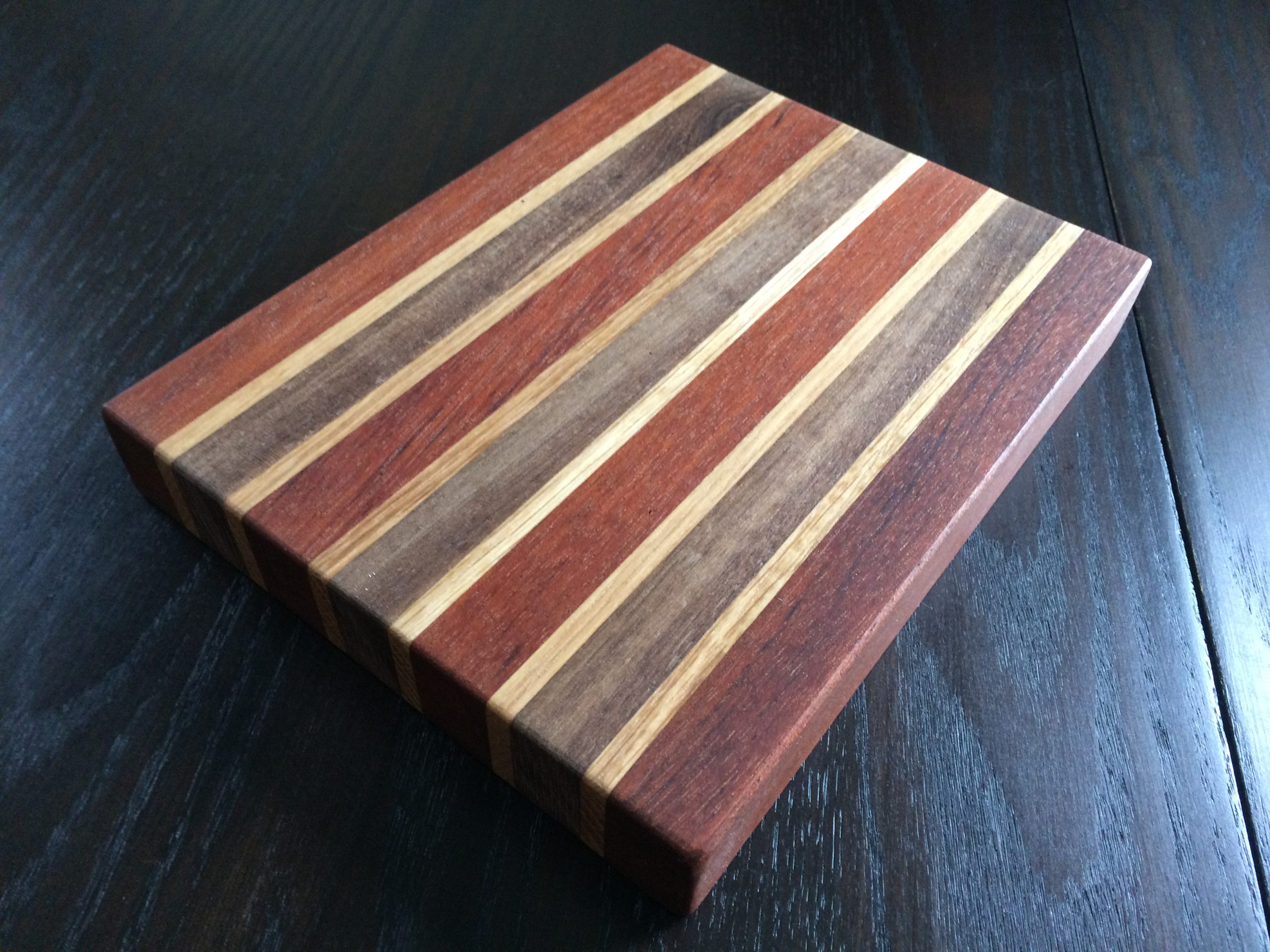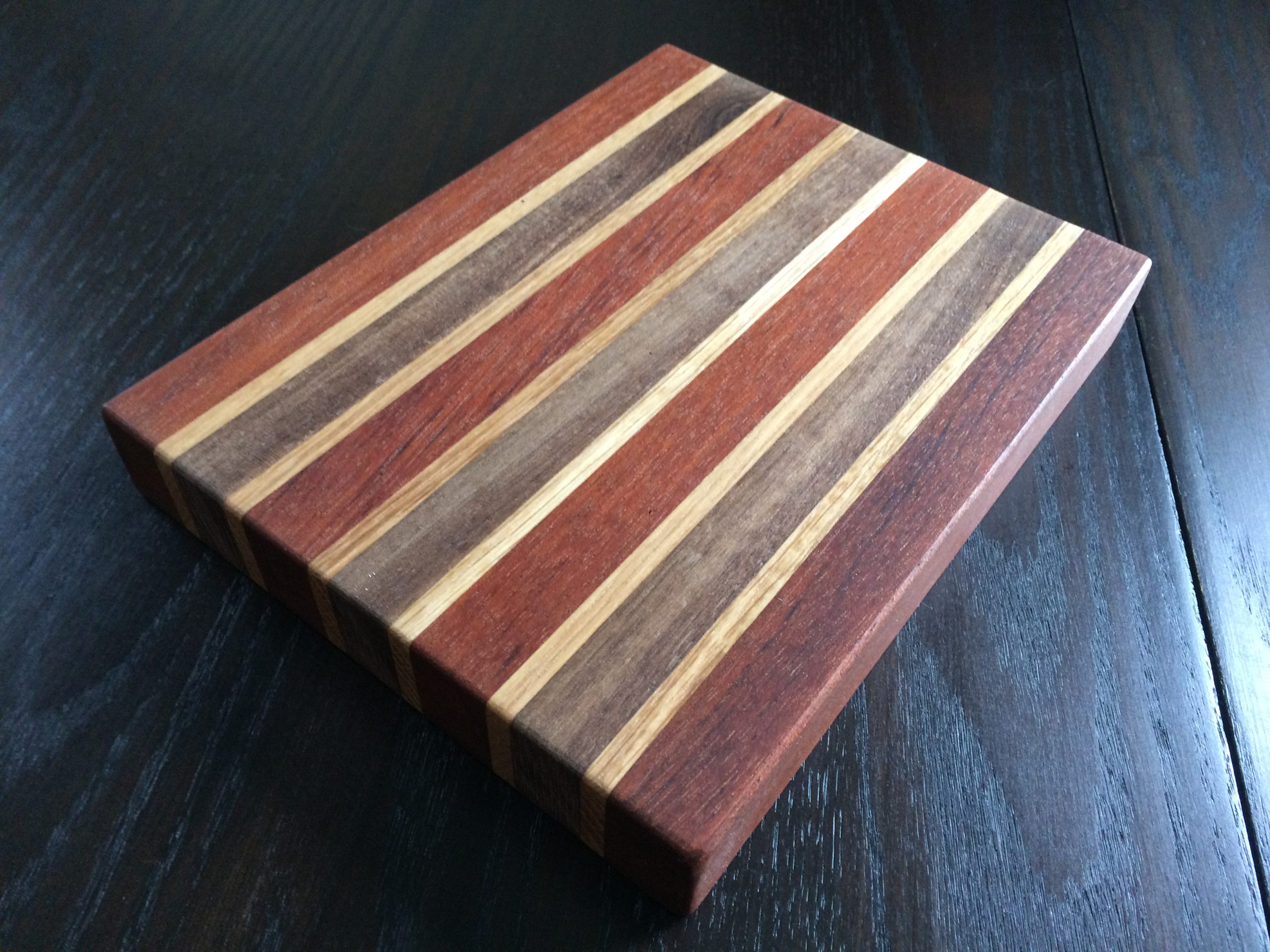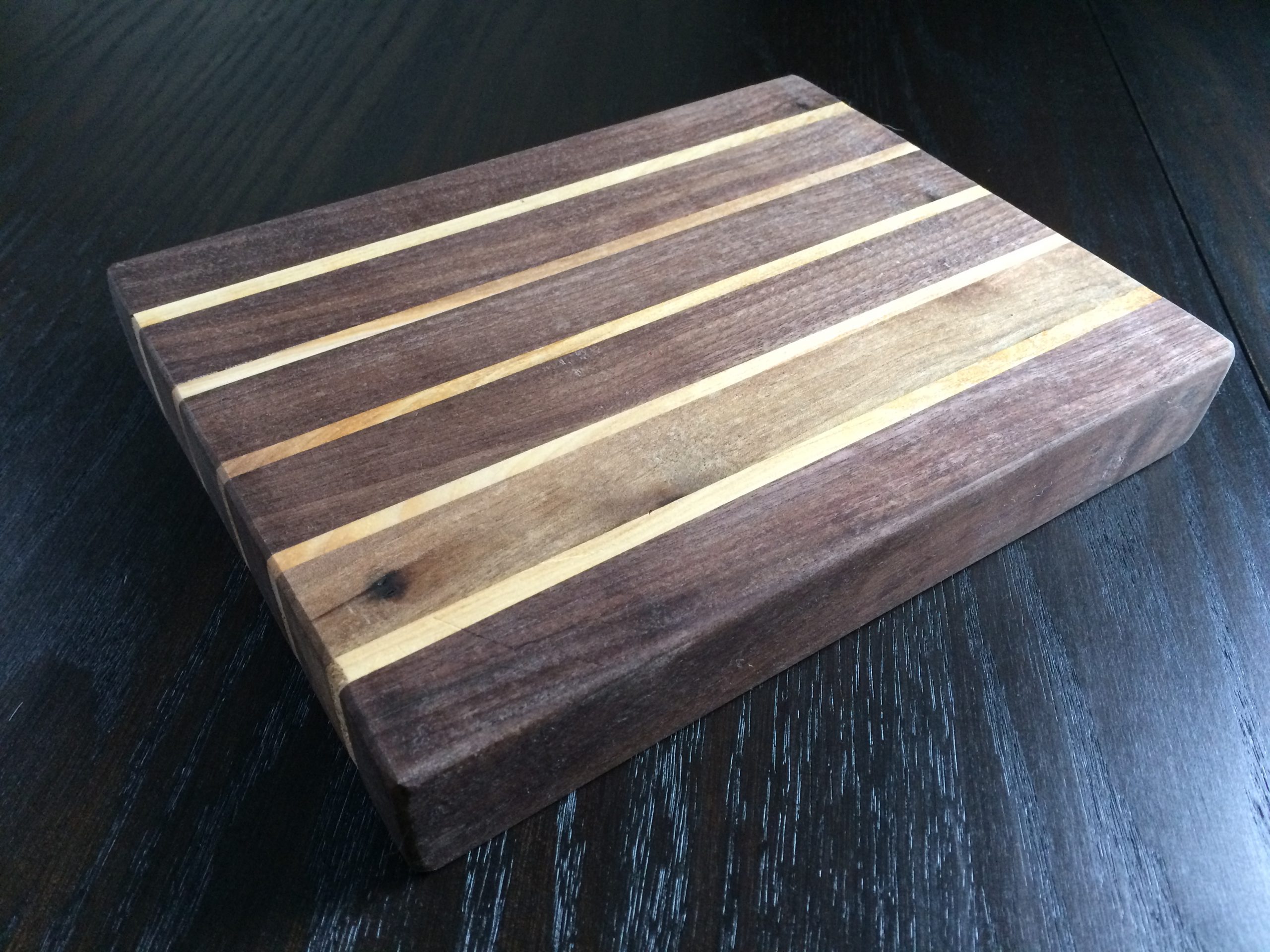 A one-time price of
$0.00
will be added to your order.
Maximum purchase amount of 5 is allowed
Cutting boards are typically made to order, but I occasionally have a small inventory which will show up here from time to time. Typical woods are maple, cherry and walnut, but I have access to a large variety of exotic hardwoods, so matching your decor may be easier than you think.
I can make them to a custom size, but larger products will add to shipping cost. Local pickup and drop off is available.
Once you place your order, I will contact you to discuss wood selection and design.